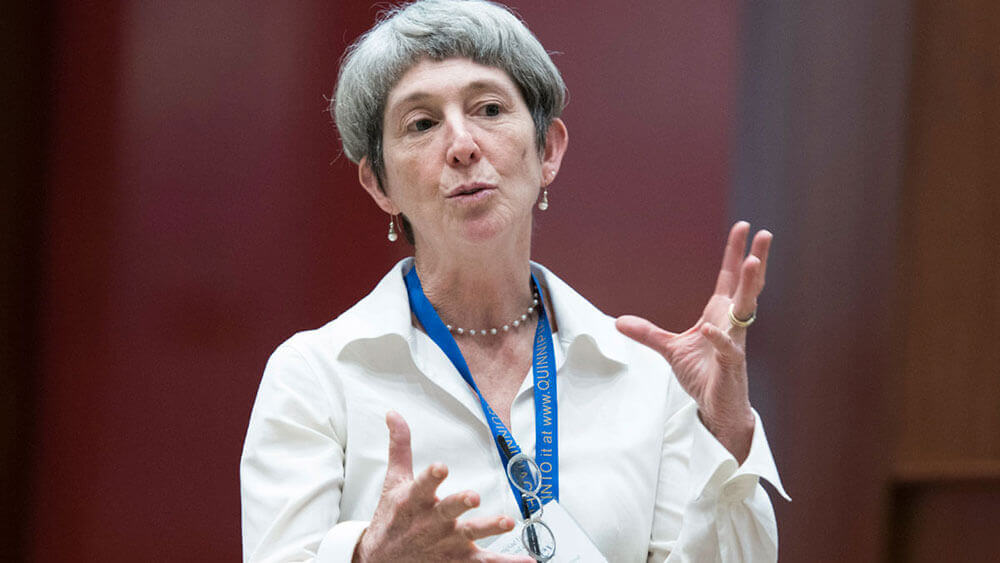 It's not only what you know — it's who knows you
Having a strong legal education and skills is the price of entry, but it doesn't ensure access. To get the right job, you'll need to put yourself in front of the right people. That's where the Career Development Office comes in.
Specializing in legal careers, our career development counselors will help you connect with our strong network of professionals and alumni. At Quinnipiac, we continually work hard to build relationships with the best law firms, corporate legal departments, government agencies and nonprofits to create opportunities to get you introduced.
Career counseling, including resume and cover letter review, and interview preparation
Coordination of student participation in off-campus job fairs and bar association functions
Legal career information forums
Web-based job listing service with a wide range of opportunities within and outside of Connecticut
The Day One Mentoring program: Pairs an admitted student with current students and a faculty member who offer guidance on everything related to first-year student life